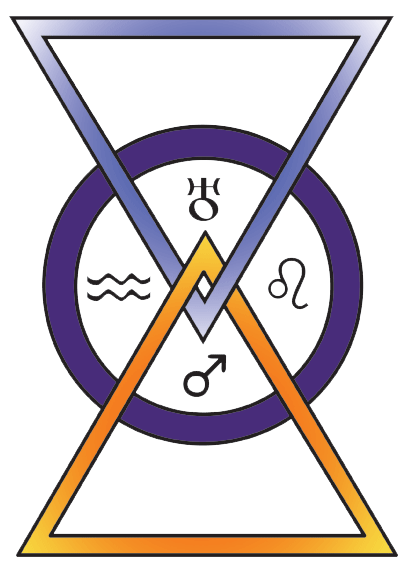 4208 Holmes Avenue NW, Huntsville, Alabama 35816
Phone: 256-895-0255
Weekly Service on Sundays at 11 am
Order of Melchizedek Theosophical Priest - OMThP
Rev. Willis L. Hoffpauir, Jr. began this round of Spiritual Quest on Friday, January 13, 1961. He is a Capricorn with a Virgo ascendant. His parents•, a Pisces and a Cancer, but in reality Methodists, brought him up in Lake Charles, Louisiana. Will, as he is well known, visits his hometown regularly, in honor and love of his parents and his paqarina. 1
​
Will attended Louisiana Tech University where he earned a Bachelor of Science degree in Electrical Engineering and a Masters of Business Administration. He moved to Huntsville in the Spring of 1986, here the place he still calls home. He is currently employed as Operations Manager at Carleton Public Relations, Inc.
​
In the Spring of 1990, Will was severely injured in an automobile crash. Will identifies this event as the proverbial "kick in the ass" that initiated him onto the Path of Accelerated Spiritual Growth. He has walked this Path with the support of the Center of Light for Applied Metaphysics since the early nineties. He was ordained on the Winter Solstice of 1995, and has served several terms on the Spiritual Triumvirate.
Following his recovery from injuries, Will traveled to the Yucatan, Egypt, and Peru to discover ancient spiritual practices and integrate them into his present life. Besides all the Priests and Priestesses with whom he shares this path, he counts the following among his many Teachers: Mary Elizabeth Thunder and Jeffrey White Horse Hubbel of ThunderHorse Ranch in West Point, Texas; John Anthony West, independent Egyptologist; Don Juan Nunez del Prado, Fourth Level Andean Priest and anthropologist of the Inka culture; Elizabeth B. Jenkins, Fourth Level Andean Priest, psychologist, author; Barbara Perrins, Fourth Level Andean Priest; Yogi Shanti Swaroop of Hadawar, India; His Holiness Bambi Baba of Uganda; various Ascended Masters of the Spiritual Hierarchy; and the many teachers in disguise he encounters in daily life.
​
He is available for counseling sessions, readings, and speaking engagements.
​
(Currently on sabbatical from the Center of Light Priesthood)
​
• As they are well known: Leo and Shirley
1 On the Andean Path, the paqarina is the Guiding Spirit associated with the body of water, or other distinct natural landmark, nearest to a person's place of birth.